Johnell Kelley and Robbyn Hill
Hey Laura, thanks for having us!
We're happy to share what we dub our 'almost big mistake,' with others.
These
Getaway Girlz
decided to go against the grain, and chose a lesser-known, print-on-demand company,
Lightning Source
, versus the company-who-shall-not-be-named -- not to imply it's evil like Voldemort, but you know, we don't want to piss anybody off, especially if he does have a large wand.
The decision was not made lightly, but was made last minute.
Three weeks before the launch party, 100 people invited.
We had gone through the entire process with Voldy. We had outsourced the cover, but chose to have their design team
format the interior, a common, black and white file. We expected a few edits on the first go-round, not perfection, and in fact did request a few simple formatting changes. The corrections requested initially (font in a few areas such as a text message and newspaper article, chapter headings, squirrely do-dad that delineates a break), we felt, were fairly simple. However, because of the way Voldy's set up, each new change request pushed the previous one down and therefore wasn't visible to the design team. To make matters worse, almost every time we called, we spoke to a different person. We have seven names in our notes. Every formatting change was seven to ten business days. They admitted they had made a few errors and rushed our request, but even then the turn time was two business days and honestly, it probably could have taken one of their designers five minutes to make the change. The clock was ticking (we were pressed for time) and gray hairs were sprouting in unprecedented numbers. Even with these potential deadline breaking issues, we kept going, thinking they were the answer to our printing prayers because of its affiliations.
While waiting for our proof to arrive, we attended a writer's conference. It was literally three weeks to the day of our first launch party. It was liberating in so many ways. Not only did we meet James Rollins (who is awesome, so down to earth and full of insight for those of us who are up and coming!), but we received great advice from published authors and other printers. We knew switching printers was insane, but after what we learned, we did it anyway.
With Lightning Source, the process flew by. Monday, we applied to be approved as a publisher.
Meanwhile, the sales representative emailed us a list of interior formatters. This was invaluable. It is not a
requirement to use them, but we needed them.
By Thursday we were approved as a publisher, assigned a client service representative and had uploaded two PDFs -- the final cover and the interior file. Friday, Lightning Source mailed us a proof for a minimal fee. Wednesday of the next week (delayed for Memorial Day), the proof arrived and looked fabulous. We approved it right away and ordered our initial run. We chose to expedite printing but not shipping -- that would have been a small fortune. The books were delivered the next Wednesday,
three days
before our launch. Whew! Our rep told us this type of expediency was not the norm. We got lucky; the stars were perfectly aligned; whatever…we were happy. Holidays can make turn-around times for printing longer. Delivery, too. Be warned.
Double bonus

-- within three days of approving the proof, the print version was available on
barnesandnoble.com
, (we'd already published on
Nook
), and within a week it was up on
Amazon.com
. The cover image was delayed, but we
weren't
too concerned as we had the Kindle version up which links to the print. What can we say…it looked freakin' fantastic.
Go check it out!
Here's the gist of what we've learned in the POD process:
Voldy would

not allow

books to be returned, which is a REQUIREMENT of most book stores. Learning that we'd never be in Barnes and Noble, or probably any other bookstore, was a biggie. We might add, we've had several signings at B&N, selling out at most of them (which is sooo cool!), and have several on the calendar now! This would not have been an option with Voldy as our printer.

Lightning Source is also our distributor with Ingram, which is crucial to being in libraries and bookstores.
We needed to set the wholesale discount at 55% and not a percentage under in order for retailers to carry it.

By going with Voldy's free ISBN,

that company

would be the publisher, not us.

With Lightening Source, we are the printer, as in our corporation, not Lightening Source, not any other entity.
It's official. The quality of Voldy's book isn't as good as Lightening Source. We've got the proof! Ha!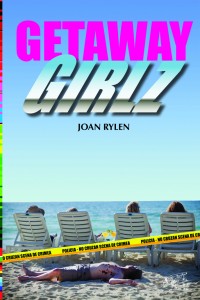 So that's a wrap. We hope
you've
learned from our 'almost big mistake'. We're super happy with our POD/distributor/launch-party-saver, Lightning Source, and there's no looking back.


Questions? Comments? We're happy to hear all sides!